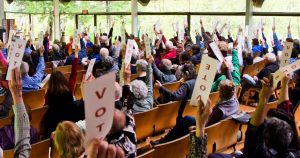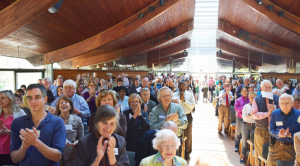 Welcome! We are so glad you're here, wanting to learn more about us.
We are a Unitarian Universalist community (www.uua.org) in Westport, CT that serves Fairfield County and beyond.
To get to know us better and keep abreast of what we're up to, please sign up for our two weekly SOUNDINGS newsletters (WeekEND and WeekDAY editions), and join our email group and social media sites:
For both SOUNDINGS newsletters: Click HERE
Our social email group: subscribe HERE
On Facebook: The Unitarian Church in Westport
On Instagram: UUWestportCT
On Twitter: UUWestport
There is always a lot going on at our church, and it can be difficult to know how to get started. Please scroll around this website and check out what might interest you. We have lots of committees and groups of folks working on all kinds of things that would benefit from your talent, energy and time.
Our calendar of events can always be found on the front page of our website - both a "live" view, and a printable PDF of the next two weeks.
At the end of the day, we're a place where you can be inspired, you can connect with others, and you can act to support initiatives you care about.